Oazer provides complete zero-emission fuel systems for hydrogen vehicles,
including hydrogen production on site.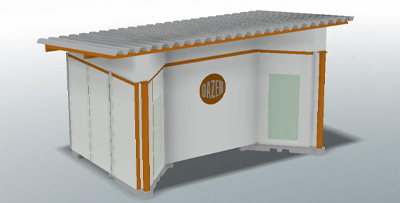 OAZER 350 HRS
Refueling station for vehicles with a 350 Bar refueling system that has been designed for refueling vehicle fleets containing larger vehicles, such as buses and trucks.
Basic capacity:
60 g/sec = 3,6 kg/min
Refueling city buses:
approx. 25 – 35 kg, 7 – 10 min
Refueling loaders:
35 – 55 kg, 10 – 15 min
Refueling smaller trucks:
35 – 75 kg, 10 – 20 min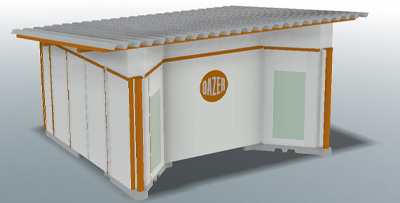 OAZER Micro HRS
A 700 bar HRS which in its simplest version has a compressor capacity of 4 kg/hour kg. This means that with a supply pressure of 200 bar (from a cylinder package) you can first quickly directly fill approx. 2 kg (to approx. 190 bar, depending on the amount of stored gas) and then fill another 3 kg (Mirai) / 4 kg (Nexo) in under a hour.
With Oazer's 450 bar storage system, you can first quickly directly fill just over 4.3 kg (to approx. 440 bar), after which you can then compressor fill another 0.7 / 1.7 kg (at 700 bar) in approx. 15 / 30 min.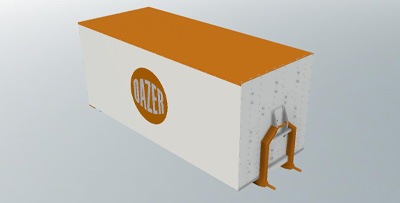 Hydrogen storage
Regardless of whether you buy hydrogen or produce your own, it still needs to be stored onsite. Thanks to our unique container concept, Oazer offers efficient storage of hydrogen at high pressure.
Our ISO containers have 450 bar and sizes from 450 kg (20′) to 1 ton (45′).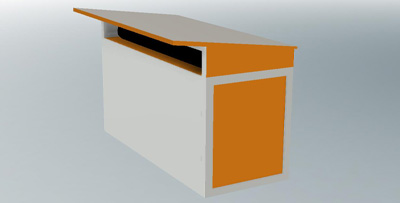 Local Production
We offer the opportunity to install your own production facility, which is especially useful for places without access to hydrogen. This mainly consists of two or more containers with an electrolyzer and storage compressor.
They contain everything you need. Just to connect to electricity and water.